The Key to Fighting
Childhood Obesity
.


Unfortunately Childhood Obesity is a serious problem. But you now can learn the tools to help get your child's weight under control with The Ultimate Parent Guide to Fitness and Nutrition.
The Ultimate Parent Guide to Fitness and Nutrition will give you a good head start in learning more about how you can introduce proper nutrition and exercise into your child's life.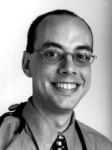 Extensive information research has been done by Dr. Michael P. Scaccia. The information is safe, effective, and scientifically sound.

Dr. Scaccia is a board-certified pediatrician and Chairman of the Department of Pediatrics at Maryview Medical Center in Portsmouth, Virginia.
Through his books, articles and interviews, Dr. Scaccia has been spreading the word across the globe that there is hope for families fighting the child obesity epidemic.

What you need to do to get started. This first step is crucial to your child's health.

How to talk to your child about weight management, so they'll actually listen to YOU!

What you need to do in your kitchen right now and how that will pay off in the long run.

What steps you need to take to make good health a lifelong endeavor.
So to learn the method to bring Childhood Obesity to a screeching halt click here. And remember to bookmark this page for future reference, don't forget to tell your friends about it and please give us your feedback and you will receive a FREE gift right away.