.
TEENS! Change is Your Choice is an empowering, hands-on book specifically created for teens. This book recognizes the wisdom within each person. It guides the individual to make changes to their own life, in tangible, subtle steps... and only as he or she chooses.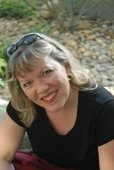 The downloadable eBook as well as the paperback book offer solutions from within written specifically for teens. It is written in today's language, with today's problems, directed by the real life challenges, worries and fears of today's youth. Help yourself find the right changes for you!
Julie Jenkins Sathe has worked in Early Childhood Education for all of her adult life. She has opened and operated preschools in the Sacramento region, including the original McClatchy newspaper site.
She is currently Owner and Administrative Director for Caring Connection Children's Center in West Sacramento while she develops her writing and publishing dreams and works with teens from the Sacramento Area.
As a volunteer, Julie has created a teen group that she has led for the past 7 years and founded YouthSpirit, an annual retreat for teens. With her exuberant spirit, Julie has built a volunteer staff of 40 adults to support the youth for this annual retreat.
Julie has put her actions onto paper in her newly published book, TEENS! Change is Your Choice. She is available for your youth retreat or public gatherings to promote teens understanding of their own personal growth.
So don't forget to bookmark this page for future reference, be sure to tell your friends about us and please give us your feedback and you will receive a FREE gift right away.