Be Fit Kids
Motivating kids & teens to eat right, exercise regularly & GET OUT & PLAY!
.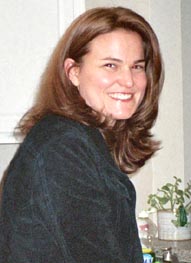 Be Fit Kids from Kim Hiatt, an adjunct professor of psychology at Southwestern College in Chula Vista, California, and a former elementary school teacher. Kim completed her Ph.D in the area of childhood obesity. During her dissertation research, Kim was astonished to find that the current weight loss methods for treating children do not work and actually harm children and teens by triggering binge eating, low self-and body-esteem, and contribute to weight cycling.
Be Fit Kids is dedicated to transforming how weight loss and weight maintenance for children is conducted.
Further, she is dedicated to helping all children transform their bodies and body-esteem through a proven cutting-edge method.
Thin from Within Kids is the brainchild of Marna Goldstein and Kim Hiatt. As adults, these two live naturally thin and have a passion to support children, teenagers, and adults to be their best.

So bookmark this page for future reference, tell your friends about us and please give us your feedback and you will receive a FREE gift right away.